OUR MISSION
Charleston Pool & Spa has been serving the Lowcountry since 1995. We take great pride in offering the highest quality products, such as inground pools, above ground pools, saunas, and spas. Our number one priority is providing our customers with the highest level of quality, trust, service, and and a well-rounded knowledge of our products. That's why we are dedicated to working with you every step of the way, from finding your perfect model to discovering the best backyard installation for you. We are passionate about making your dream a reality.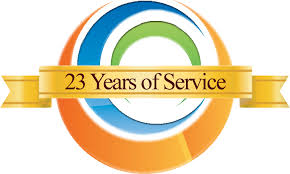 Charleston Pool & Spa just completed our swimming pool and we are thrilled. They were so knowledgeable and professional as they walked us through the entire process. Everything went along on schedule and when it came time to make certain selections as well as learning about how to take care of the pool, pump, etc. They were so patient and helpful. I would recommend Charleston Pool & Spa if you are considering a pool.
I did my homework and spoke to every hot tub dealer in Charleston. I ended up going with Charleston Pool and Spa because they were knowledgeable, friendly, and had excellent follow up. I got a great deal on a quality spa and I'm very pleased with my purchase.
We spoke with several companies before deciding to use Charleston Pool and Spa for our pool installation. They came out to our house and listened to what we were wanting. They suggested a specific fiberglass pool that they thought made the most sense. We went with the suggestion and couldn't be happier. They performed all aspects of the installation except for the concrete pool deck, which was subbed out to another contractor. The finished product looks great. Afterwards, they spent some time with us explaining how everything works. We are quite pleased with our new pool.
We are swimming pool, hot tub, and sauna specialists, offering a unique approach and great customer service for our clients throughout Charleston and the Lowcountry.
Design
This is where we begin to truly understand our clients vision. We take pride in understanding our clients' requirements and bringing their ideas to life, designing a beautiful product .
Construction
We take great pride in delivering quality projects, that are constructed to an extraordinary standard which far surpasses the expectations of our clients. We build custom swimming pools to fit your needs.
Service
We offer a complete range of on-site maintenance & repair services that include water chemistry issues, vinyl liner switch-outs, pool equipment repairs, hot tub repairs, & hot tub cover replacements.
LEARN MORE WHY YOU SHOULD CHOOSE CHARLESTON POOL & SPA
Thousands of families throughout the Lowcountry have trusted Charleston Pool & Spa to make their backyard a place that creates memories that last a lifetime. Because it's not just a pool, it's a lifestyle. Click below to learn more.